We create the website of your dreams
At MITS Informática we bring your web page to life, we will study your needs and our programmers will be in charge of defining a route and turning it into reality.
As specialists in web programming, we take care of carrying out a preliminary study of your needs in order to offer you the best solution.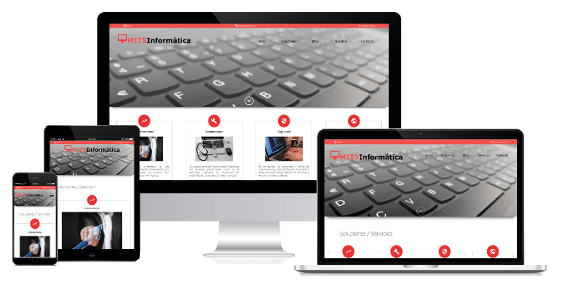 Your business
Now sell online
Reach more customers
With Social Networks
Your business
Without borders
How do we work at MITS Informática?
After knowing your needs, we carry out a personalized preliminary study to respond to the needs of the project.
Once we know the details of the project, we carry out a data collection.
Let's do it! We develop the project and present it to the client to obtain a first feedback.
Finally, the project is delivered to the client and a class on operation and resolution of doubts is carried out.
Haven't you found what you were looking for?
We have the perfect solution for you